The Business Model of Commercial Laundromats
12/18/2016
Back To Blog
Laundromats were first started in the 1930s and since then, thousands have cropped up and chances are there are a few near you. These establishments operate in the basic premise that everyone needs a place to wash and dry their clothes. Many people may choose to do it at home or in their apartment buildings but there are many who prefer laundromats for convenience. If you use a couple of machines, you'll be able to do your laundry twice as fast. This is possible because each establishment has many machines available at any given time. With a large number however comes an equally large fire risk necessitating regular dryer duct cleaning.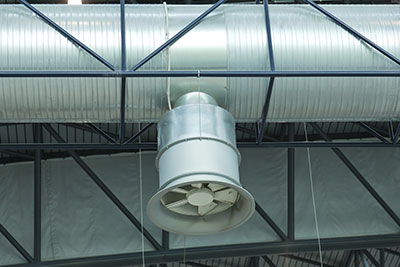 Danger Multiplied Many Folds
A laundromat with twenty dryers will require twenty exhaust vents to let heat and moisture escape. This means that there will be twenty dryer vents that will be in danger of catching fire. The danger is truly multiplied several folds but the good thing is that with this added danger comes a more heightened awareness. This can be attributed to the imposition of local and national fire safety codes prior to allowing a business to operate. Owners and managers know that cleaning the dryer vents is very important in their industry and is not something to be taken for granted. This is why they need to get professionals who are experts in the dryer vent cleaning business.
The Industrial Solution
Because there are more vents involved, the typical commercial dryer vent cleaning service is going to be a little more complicated than the one performed in a residential setting. Either way, the basics are still the same with the goal of fire prevention being the main objective. If one or a few individual dryer vents are defective or have become damaged due to wear and tear dryer vent replacement needs to be performed to optimize efficiency of the business as well as promote safety.